It's a good thing to make them cry.
Mr. Obama is the best gun salesman this country has ever seen.  He is so good at it that he has almost caused me to break one of the fundamental rules of my Religion.  Never sell a gun.
But I'm a good follower of the Church of JMB.  I just bent the rules a little.  I traded two for three.  Sort of.  One, my Yugo 59/66, purchased  years ago and shot very little has been traded for two AR-15 lowers. AKA future projects.
Another trade involved my Mosin Nagant M44 and some ammo.  That and $25 got me a new, in the box, Smith and Wesson Shield in 9mm.
I've shot the Shield twice now.  About 170 rounds the first outing (100 factory and the rest hand-loads) and 132 rounds today.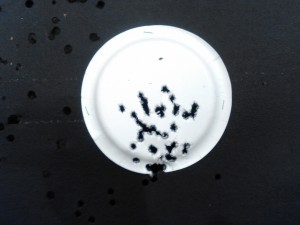 44 rounds from 7 yards (indoor range) with a two handed hold.  I don't  have a shot timer but I'd guess about one shot every second and a half to two seconds.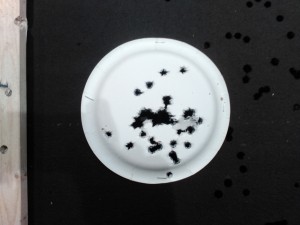 Again 44 rounds from 7 yards, but this time all shots were fired strong hand (right) only. A little longer between rounds.  At a guess another half second to a second between rounds.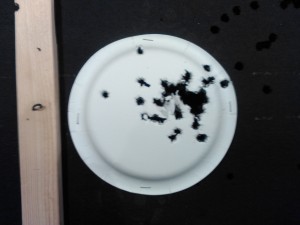 Yet another 44 rounds from 7 yards.  This time all were fired weak hand (left) only.  A little slower then strong hand.
I like the gun.  I like it a lot.  It is distinctly smaller and lighter then then my Kimber Pro Carry and only a little larger then the my Kahr CW9.  The trigger is completely different then the Kahr's.  Not as nice as my Kimber's but I'd have to call it a better trigger then the Kahr's or the XD's.
I've got one other trade I need to go talk to the dealer about.  I need to make another liberal cry.  This time I'm thinking an AR-10 lower.  That would get me another long term project gun to work on and get rid of another surplus rifle I'd picked up, cheap, several years ago.