50 rounds through the AR yesterday and 10 (just to finish the loaded rounds off) today.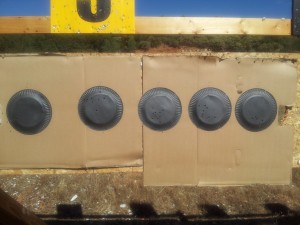 Tuesdays shooting.  A mixture of 26grs and 26.5grs of BLC-2 with the Hornady 55g SP in PMC brass.
Off sandbags at 100+ yards with iron sights.
Sight corrections, Up, Right and Down were made as needed.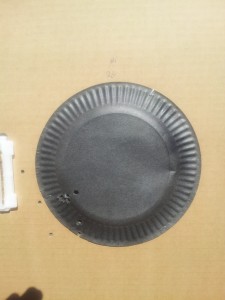 26grs BLC-2
The group is not horrible, 10 shots from a cold, dirty barrel  into 4″ High x 3.3″ Wide.
5 into a nice tight cluster, about .5″ High x 1.25″ Wide.
With 7 in 2.5″ High x 1.3″ Wide.
Kind of a pity that honesty compels me to call it a 4″ x 3.3″ group.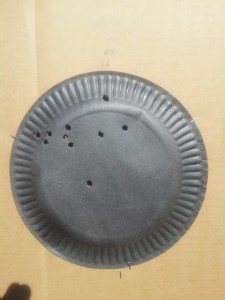 26grs BLC-2
3.75″ High x 3.8″ Wide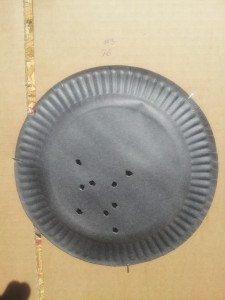 26grs BLC-2
2.85″ High x 2.25″ Wide.  That's kind of a pretty group.  If I get to the point were most or all of my groups look like that I'll be happy.
For a while.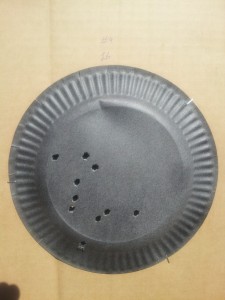 26grs BLC-2
3.6″ High x 3.25″ Wide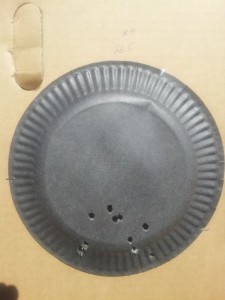 26.5grs BLC-2
2.75″ High x 2.8″ Wide
Ditto what I said before.  This is a nice pretty group and I'd be happy if I could shoot more like this.
Today I had only 10 rounds to finish off, then I was off to the local gun store to see what I could see and to buy some case lubricant.  I'm, or at least I was, almost out.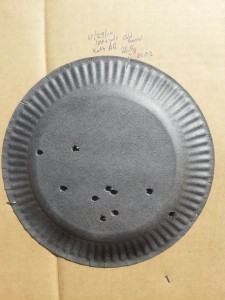 10 rounds 100+ yards, Kats AR15, iron sights with a cold and dirty barrel.  No wind and about 75F.  26.5grs BLC-2.  Hornady 55gr bulk SP
2.95″ High x 5.5″ Wide.  Not as nice as my last one yesterday, but… from dead cold barrel I can live with it.
I'm not sure there is much to chose from between 26 and 26.5 grs.  I might try 26.8 or 27 just to see if it tightens up or not.  Or gets worse, I'll never know unless I try.
At the suggestion of a friend with more then a little competition experience I changed my cheek weld on the gun.
I'm crawling the stock more and indexing with my nose on the charging handle.  I'm a inch or two closer to the rear peep, which allows me to see much more through it as well as insuring that I get a consistent hold on the gun.  It seems to be working.  The groups seem to be much rounder with less vertical stringing.  Now with a couple hundred or maybe a thousand rounds of practice and I should hope to shrink those groups a little.  Now I just have to try this new hold from offhand and prone, and remember it.