Well Junior Rifle is over for another year.  Kat finished #3 out of 46 (?) in her division.  There were two higher divisions and I suspect that she will end up in one of those next year.
I'm coming very close to violating a major tenant of my religion and disposing of a couple of guns.  However I'm not so much selling them as trading them up for an AR-14 for Kat to shoot.  I've mentioned before that one friend has offered me a pretty good deal on a Heavy Barrel/Match Sighted AR upper (complete) that I should be able to swing if I dump the Kahr and my SKS* and Big Mandy (a long time hunting buddy from Oregon) asked what I had in the way of 223 Brass.
My reply of "about 100-150 rounds of range pickup",  did not please him.  Because the next thing I know he emails me to let me know that 6lbs of mixed 223 brass along with a set of Small Base Dies and couple of partial boxes of bullets (Berger 62g and Sierra 69g) are on there way to me.
Now I do have to get my ass in gear and get the gun made up.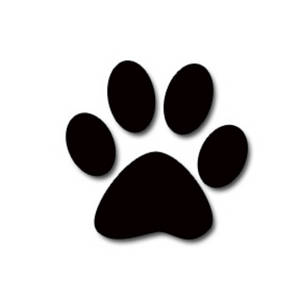 I'm thinking, that when I get the rifle finished I'll have a large "Cat" paw print painted on the buttstock.
This should be fun.
*I'd rather shoot either of the Garands or the future AR then the SKS anyway.