Monika and I had wanted to walk down to the old bridge over Melones ever since it started emerging a couple of weeks ago.  Last Saturday (the 4th) we did,  however talking a 14 year old into going with us, early, was not easy.  Be that as it may, Kat agreed to get up at the ungodly hour of 0645, on a Saturday, in summer, and go with us.
In fact we got out the door a little after 7 and actually started the hike about 7:15 – 7:20. Given the temperatures that weekend I would not have been upset if we had left the house at 6 and started the hike at 6:15.
It is actually a pretty easy hike down and back, the road is pretty much intact for most of the way down, on the Tuolumne County side, at least.  I'm very sure that I would not take our van down, but my old 2 wheel drive Pickup would have no problems.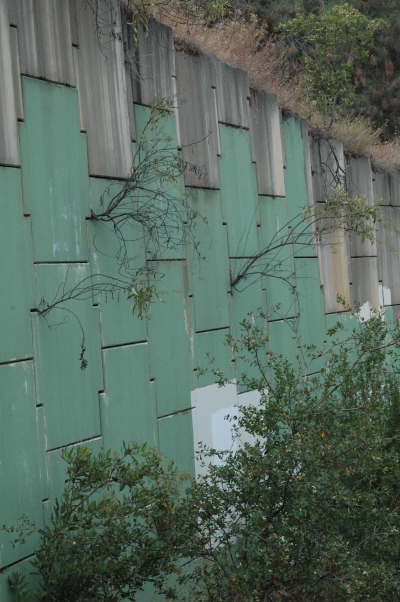 Still a pretty good way above the high water
Katarina decided that this is natures way of telling mankind to "F" Off.
I'd have to say she was right.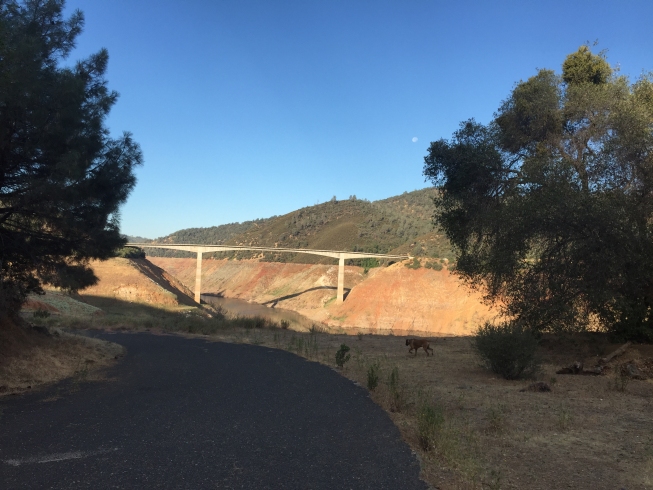 Just about to the high water mark and a nice view of the new bridge.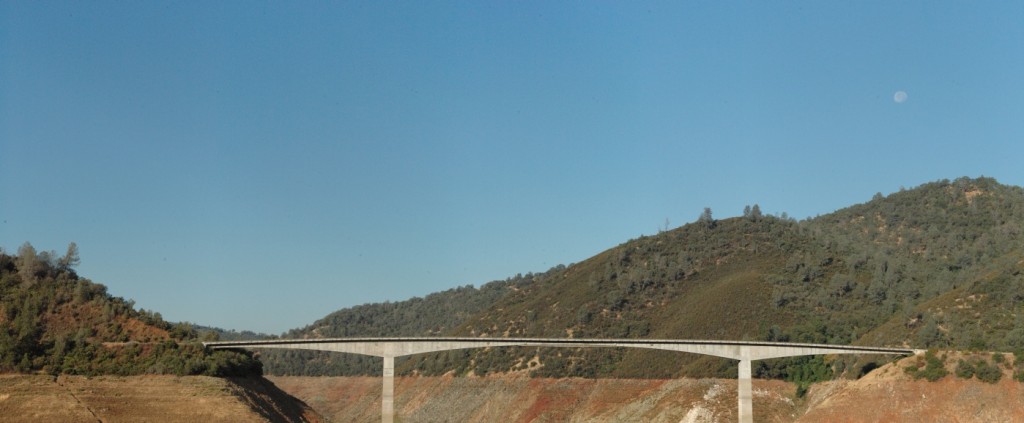 Moon set over the new bridge.   A composite of 3 or 4 different photos.
Microsoft's ICE was used to create the composite photo.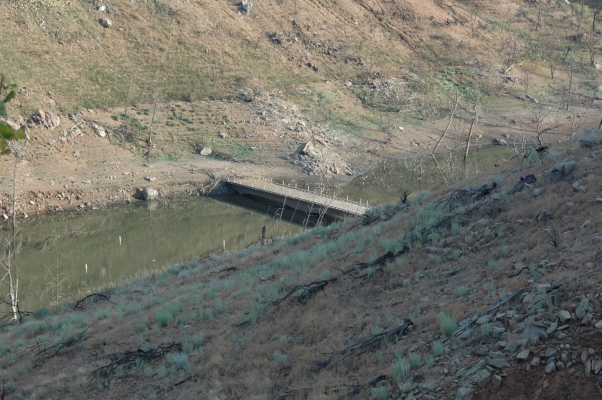 First sighting of the old bridge from the trail/road  on the way down.


Standing on the old bridge and looking at the new bridge.

New and Old bridges.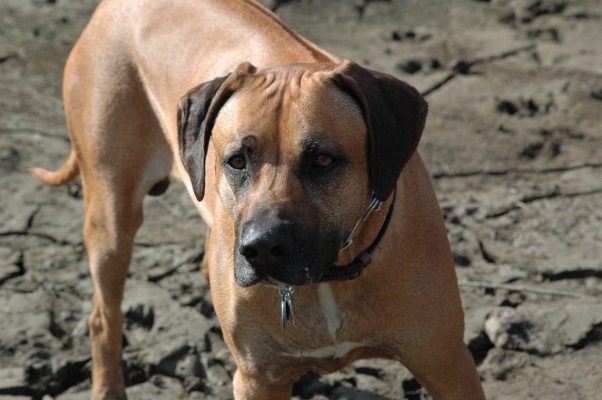 Riley looking sort of Rileyish.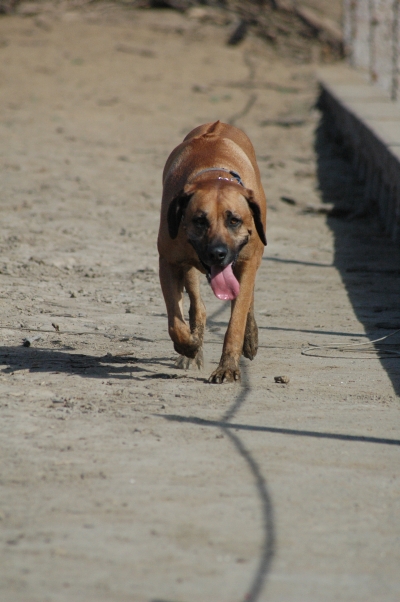 It was  hot.  Riley kept trying to get to the water and going knee deep into the mud.
I think by the time we climbed back up to the car is was mid 90's and only 10:45 or so.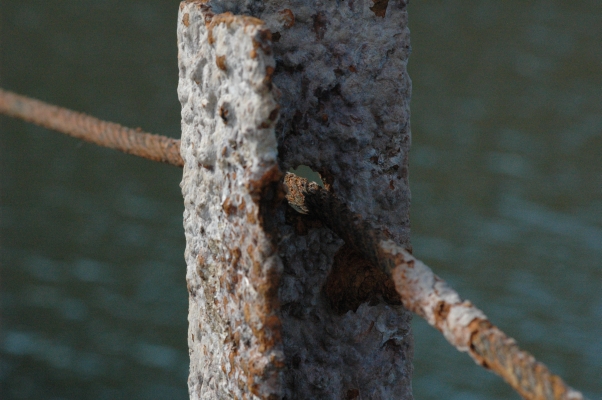 20 plus years of being under water.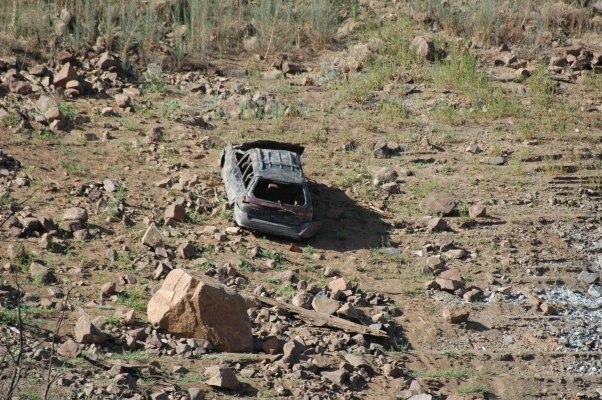 Someone found it necessary to drive/push this car off the road and into the lake, and shoot it 19 times by Katarina's count.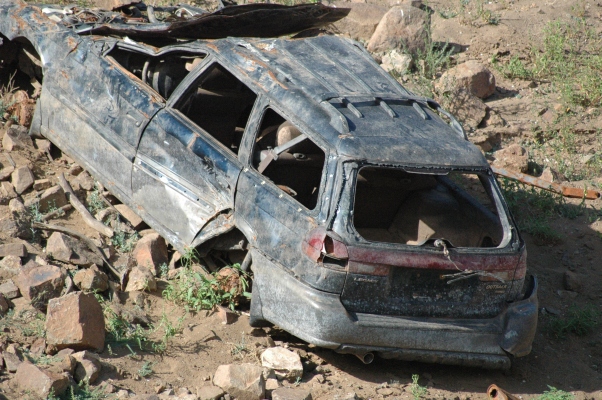 It was a pretty nice car at one time.
Monika and I plan on making at least one more trip down towards the end of summer.  Just to see how low the water gets.  All in all it is a pretty nice hike, just plan on going early in the morning to beat the heat, take water and look out for rattlesnakes.