I started off to prep thirty two 30-06 cases (four 8 round en-bloc clips) but decided to up the volume a little.  I have 4 or 5* hundred rounds of FA 59 Match that I have been saving for use in my Garand.  Some of it has already been prepped and used but the majority of it is still waiting.
Lube the case, then full length re-size it and trim to length.  Currently I'm using a Texan/Forster Case Trimmer.  Nice and accurate but slow as hell and painful after the first 100 rounds or so.  As the blister on my finger can attest.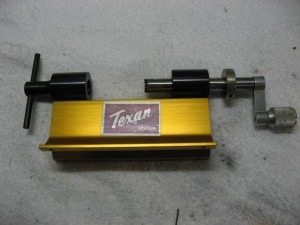 After trimming to length you need to chamfer the inside and outside of the case mouth with this little beauty.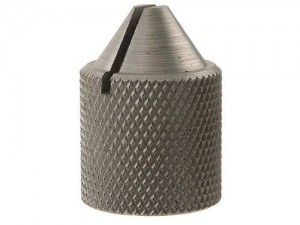 Also done by hand.  The brass currently done is in the tumbler right now.  I think I'll prep and tumble all the brass and have it ready to go.
However if I'm going to make a habit of this I need the right tools.  This has just shot right up to the top of my want list.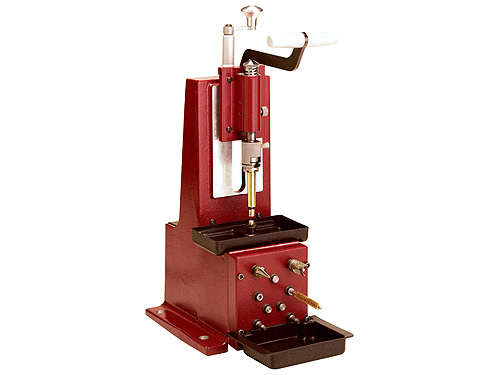 The Hornady Lock-N-Load Case Prep Center (110volt model).  Not only does it trim the brass to size, it chamfers the case neck inside and out.  It also cleans the inside of the case neck (that long skinny brass brush) and it can clean the primer pocket for you.
I may dream about this tonight.  I still have at least 250 rounds of brass to go and my fingers hurt just thinking about it.
*The exact number depends on just which 100 rounds of 30-06 brass I gave to a friend. 100 rounds of this FA 59 Match?  Or did I give him some Greek HXP brass that I had on hand?