I stopped in at a yard sale today on my way back from shopping and found these two just hanging around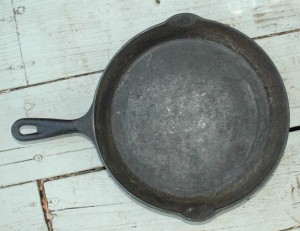 .  In actual fact they were part of some "Hanging Art" piece.  Piece of what I'm not sure but at $15 for the pair I grabbed them.  After making sure the bottoms were flat.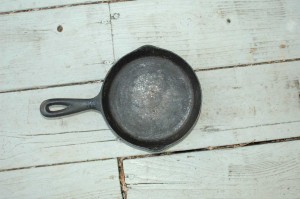 The  larger of the two looks just right for pancakes and general use around the house.
If it cleans up nicely and takes a good seasoning then I'll probably put my current general use frying pan, a modern "Griswold" "Wagner" which seems to be much lower quality then the older Griswold's and Wagner's, into the camping gear for use at Strawberry and other Car Camping trips.
The smaller one (above, left) looks just right for a couple of eggs or other small dishes.
Both of them went straight into a plastic trash bag after being sprayed with Oven Cleaner.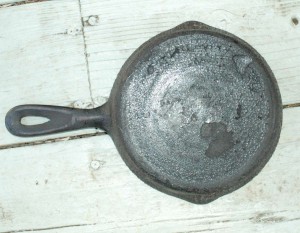 The bottom of the smaller of the two shows just how dirty they are.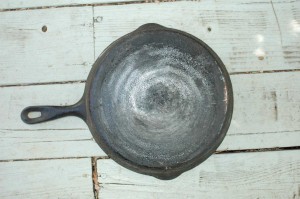 The larger is a little better, but both need to be stripped and re-seasoned.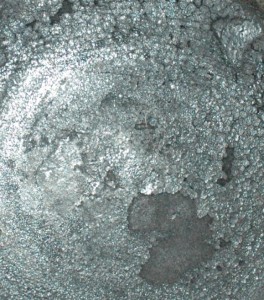 Just a little close up of the back of the smaller pan.
I'll post again with photos when they are both clean.