A quick trip to the range to do nothing but shoot it and take some photos.
Nine 8 round mags (Chip McCormick Shooting Star) were shot. What follows is the result.
On the second mag.  Next to last round, slide locked back but round free to do whatever it wants ON TOP of last round in mag.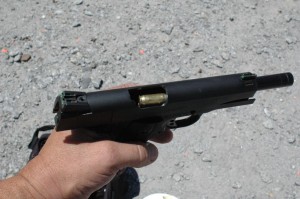 On the third mag.  Ditto the above.  Might be the last round out of the mag but again the slide is locked back and the ammo is free range.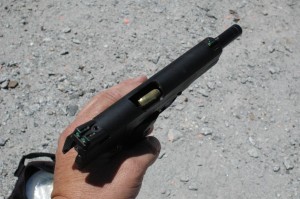 On the fifth mag.  Just a good old fashioned jam, ramming the case mouth into the barrel.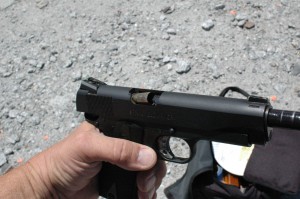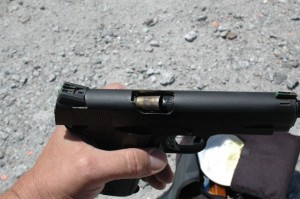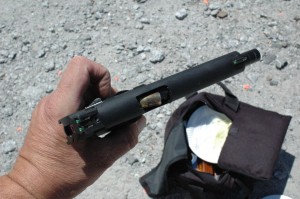 On the 6th mag.  Another fine example of "Free Ranging Ammo" lying on top of an empty mag with the slide locked back.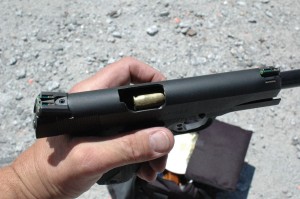 And the eighth mag has another nice jam.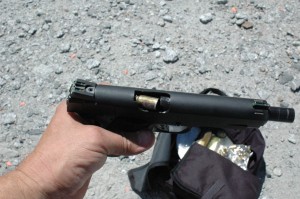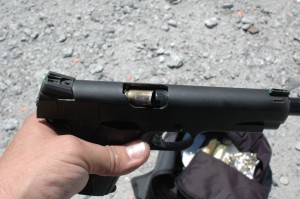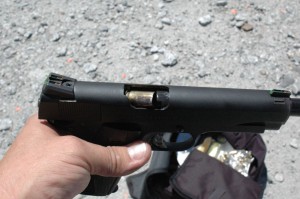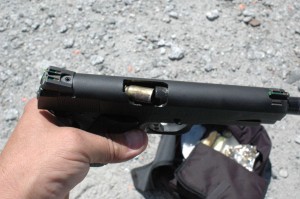 I'm sending a link of this post (and my last SA post) to Springfield Armory Custom Shop and the Sales Department.  It will be interesting to see if they are willing to fix this gun.