Making the rounds of the .Net. O should I say "the .Twits"?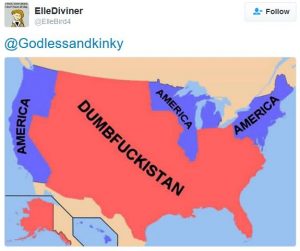 Which, when you consider that the actual results look more like this.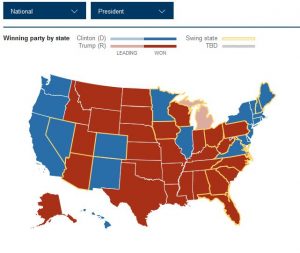 It kind of makes me wonder if "Map Reading" just might not be her special talent.  Or if she just hates New Mexico, Colorado, the lower half of Minnesota, Michigan (currently in the Clinton camp by 1.5%), Virginia, and Nevada.  After all, even though they all went for Clinton, she puts them in "Dumbfuckistan".  And even then she keeps Pennsylvania even though it went for Trump.
Maybe they will wake up and smell the coffee in the next election and dump the blues.   Hell even in Comifornia 38.38% of the voters could not bring themselves to vote for her and 32.74% held their nose (like me) and voted for Trump.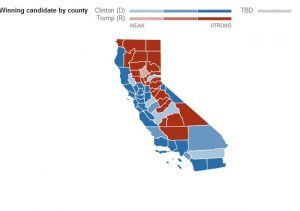 And for those of you who want to get rid of the Electoral College?  My suggestion is that we give 1 (One) Electoral Vote per county or Parish nation wide.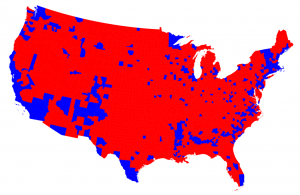 Hard to get more fair then that.